Lennox High School and
Middle School Library

Lennox School District 41-4
Lennox, SD 57039
The Lennox HS/MS Library
Welcome to the Lennox High School/Middle School library. From this home page you will be able to access information regarding the school library, tools available to students (and parents), and other informative sources dedicated to curating classes. You can also follow along with different events and activities going on in the library . There will be several different reading challenges that will be taking place throughout the year. If you have any questions or suggestions of materials that you would like to see included, please send me an e-mail by clicking on the link below.
If you would like to follow along on Facebook by liking our page Lennox Middle and High School Library
You can also follow along on Twitter
@LHSandMSLibrary
Get access to destiny!
You can access the Lennox MS/HS catalog anywhere! Simply click on link
here
. If you have a Destiny account set up, you can place holds on books from home. You will also be able to see what the city library has available. If it is not available, send me an e-mail.
Happy Holidays
I hope that everyone has a good holiday and is able to take time to read one of our many new books.
The library is getting techier
Students that are interested in trying out some technology, can work with all sorts of options. New for this year, we have our own 3D printer. We also have access to a Raspberry Pi, Adrino Kits, Lego Robot, and stop-motion camera.
michael.larson@k12.sd.us


Powered by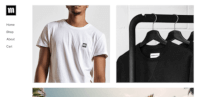 Create your own unique website with customizable templates.